Trailhead
The Preserve is approximately two (2) miles west of Atascadero along Highway 41. Access to the Preserve is via the trailhead off of Carmelita Avenue at the north end of the property. The trailhead and trails are open daily between sunrise and sunset. The Preserve is open seasonally, typically April through December during periods of no or low flow of Atascadero Creek. The trailhead provides parking for automobiles and equestrian trailers. While the trails are not ADA accessible there is one ADA parking pad with access to the informational kiosk. No bathroom or trash facilities are available. No overnight parking or tent camping is allowed.
In addition to providing parking for the Preserve, the trailhead incorporates access for emergency vehicles from Highway 41 (Emergency Access). This access is reserved for emergency use only and blocked by a locked gate. Preserve visitors will not have use of this access.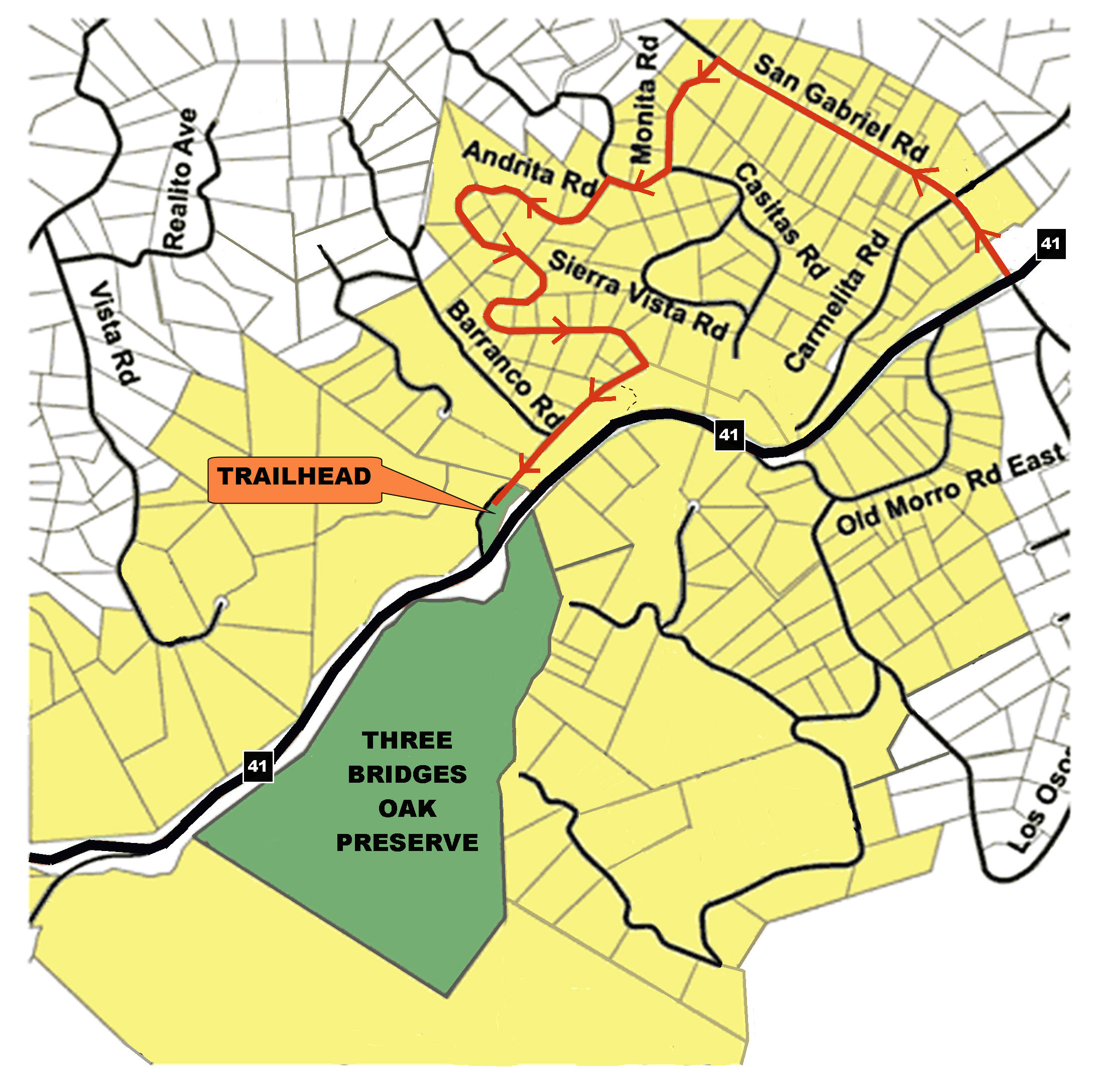 Entry onto the Preserve is a gated fence on the southeast side of the trailhead (beginning of trail). Signage and a kiosk at the trail start will present safety information, rules, and interpretive information. All users will then cross under Highway 41, continue along a short path to Atascadero Creek, cross the creek bed, and enter onto the Preserve and the trail system.