Adobe Springs Interpretive Program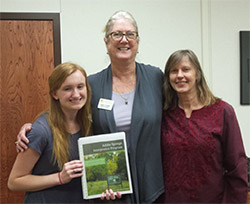 The idea to utilize Adobe Springs for an educational program for students was first suggested when ALPS acquired the property in late 2008. In May 2014, Hale Sargent, Interpretive Specialist with the National Park Service and the Anza National Historical Trail, was in Atascadero to speak about the Anza Expedition. ALPS directors gave Mr. Sargent a tour of Adobe Springs and discussed with him our ideas for a student educational program. Mr. Sargent embraced the idea and subsequently secured a grant to fund the creation of the program. Director Jonalee Istenes assembled a creative team that included retired teachers, school curriculum director, Cal Poly professor, Cal Poly Senior Project student, field trip docents, and many other contributors. The team developed a curriculum during a two-year period that fulfills the local history scholastic requirement for third-grade students of Atascadero Unified School District (AUSD). First implemented in 2016, the program includes docent-led student field trips that cover three main local history topics: Native Americans who lived in the area for centuries; the Anza Expedition in March 1776; and the Estrada Adobe built in 1812. The common element connecting the three topics is the importance of water which became the main theme of the program.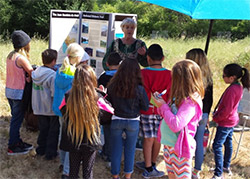 The program was published in an impressive, professional document that was adopted for use nationally by the National Park Service. ALPS, in partnership with educational non-profit Earth Inspired, plans to continue providing the Adobe Springs Interpretive Program annually to AUSD students. Community volunteers and financial support for the program are welcome.
To download the Third Grade Lesson Plan click here.
To download the History Surrounding Adobe Springs click here.