About the Native Tree Committee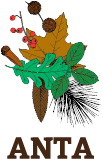 The Atascadero Native Tree Committee is dedicated to conserving native trees and associated native woodland plants in the City of Atascadero and the surrounding areas. The Atascadero Native Tree committee formed in 2016 when the Atascadero Native Tree Association (ANTA) joined forces with ALPS to become one organization. The Committee is proud to be a part of the ALPS organization. We invite you to visit our History page to read about our predecessor organization, ANTA, and the decision to become one organization in partnership with ALPS.
The Committee has undertaken the responsibilities previously overseen by ANTA in advising the City on implementation of the Native Tree Ordinance and associated mitigation fees. The Committee also implements restoration projects, and provides education and outreach regarding native trees in our City. Members of the Committee organize and participate in a variety of programs and activities designed to teach the values of trees in our environment and help us appreciate and protect our urban forest resources.
We welcome volunteers who would like to assist us in caring for our planting projects. Tree planting project sites are part of our regular rotation of ALPS volunteer workdays, and we participate in a variety of community events each year. You can join us by visiting our events page, finding us on Facebook, or joining ALPS and signing up for email notifications! We also hold a monthly meeting on the second Monday of each month, at 5:30 pm, in Atascadero Lake Park at the Ranger House next to the horseshoe ring.