Trail Crew - workday at Three Bridges trailhead
March 2, 2023
The Trail Crew continued the cleanup and repair work at the Three Bridges Oak Preserve Trailhead. The crew worked on two areas that needed attention.
1. The recent rains caused a large amount of erosion on the west side of the trailhead where water and mud flowed off the hillside and was deposited on the pavement of the turn around circle. With the neighbors permission, the crew placed 80 sand bags along the driveway to divert rain water farther down the road to a better location thereby stopping the erosion of the hillside.
2. During the trailhead flooding back in early January, the extremely high creek water flow washed away the perimeter fence near the kiosk. The crew rebuilt the fence installing a new corner brace, t-posts and wire.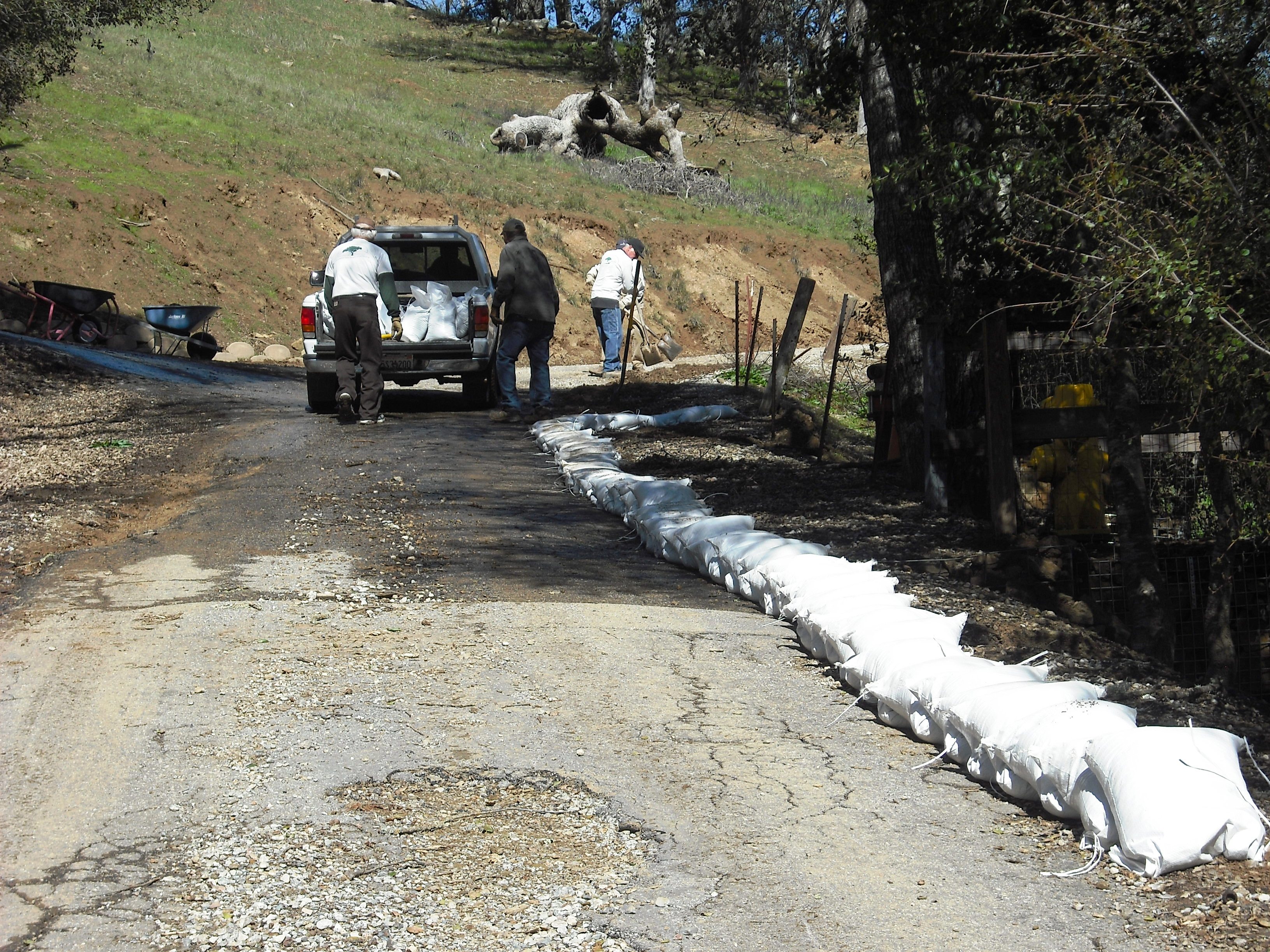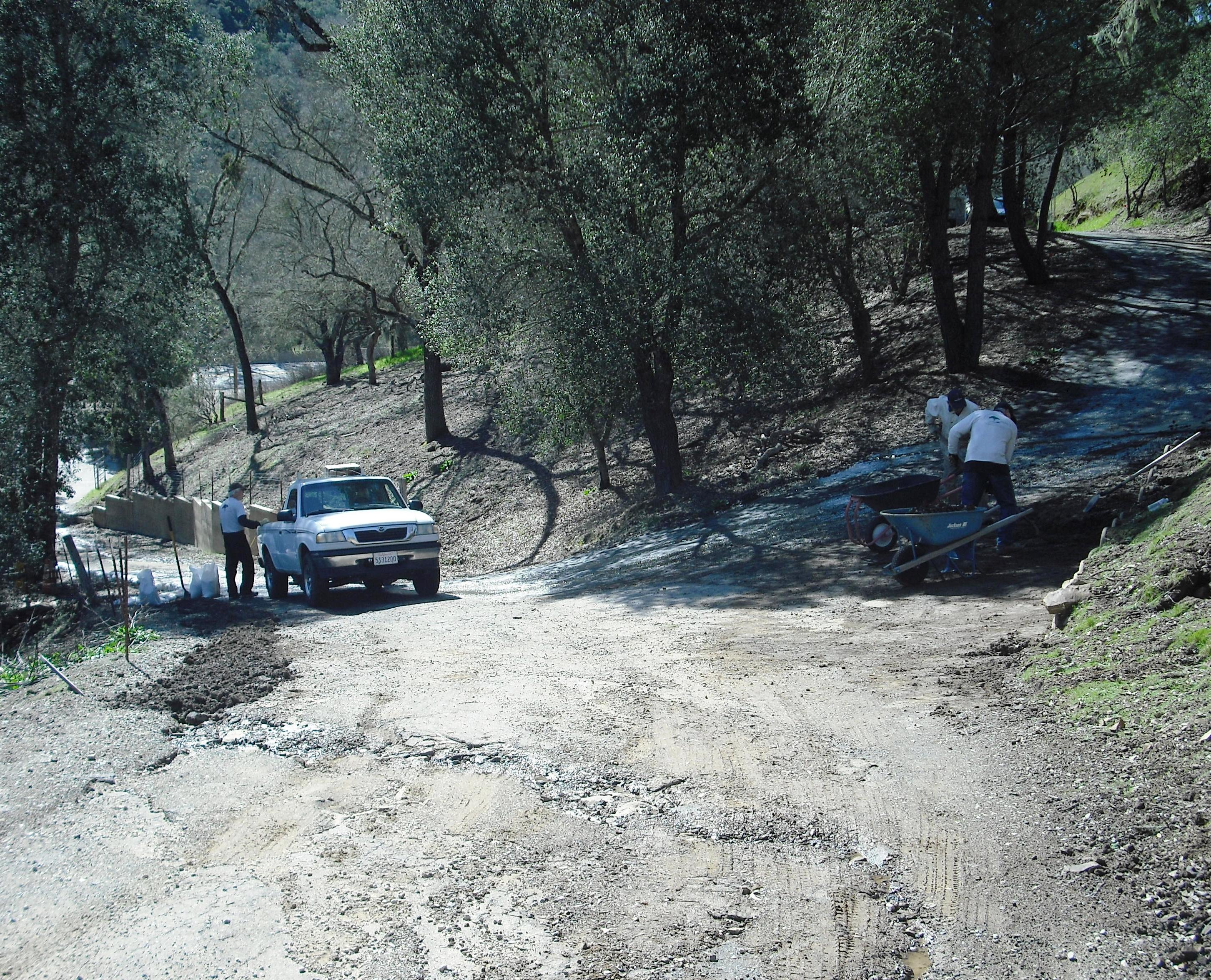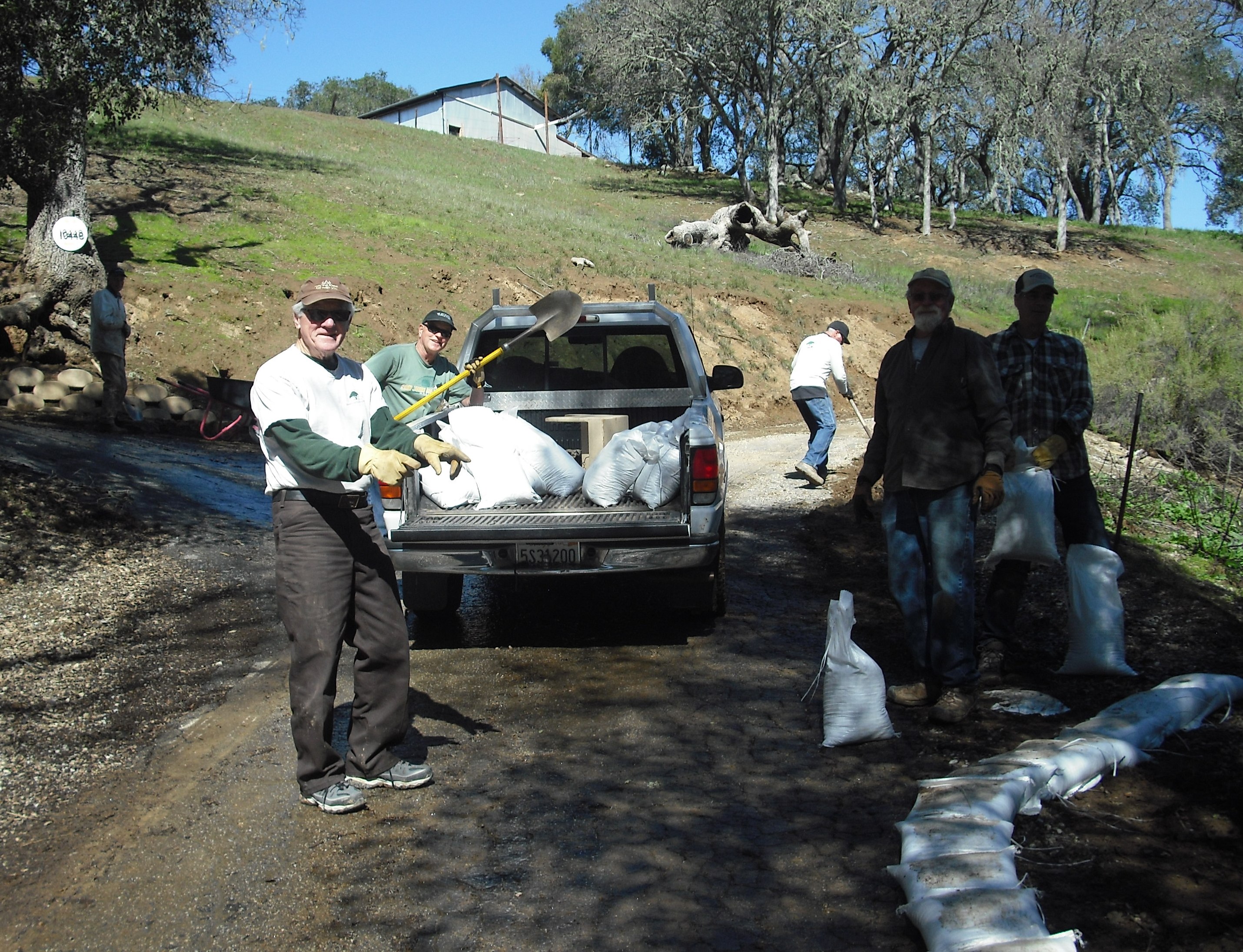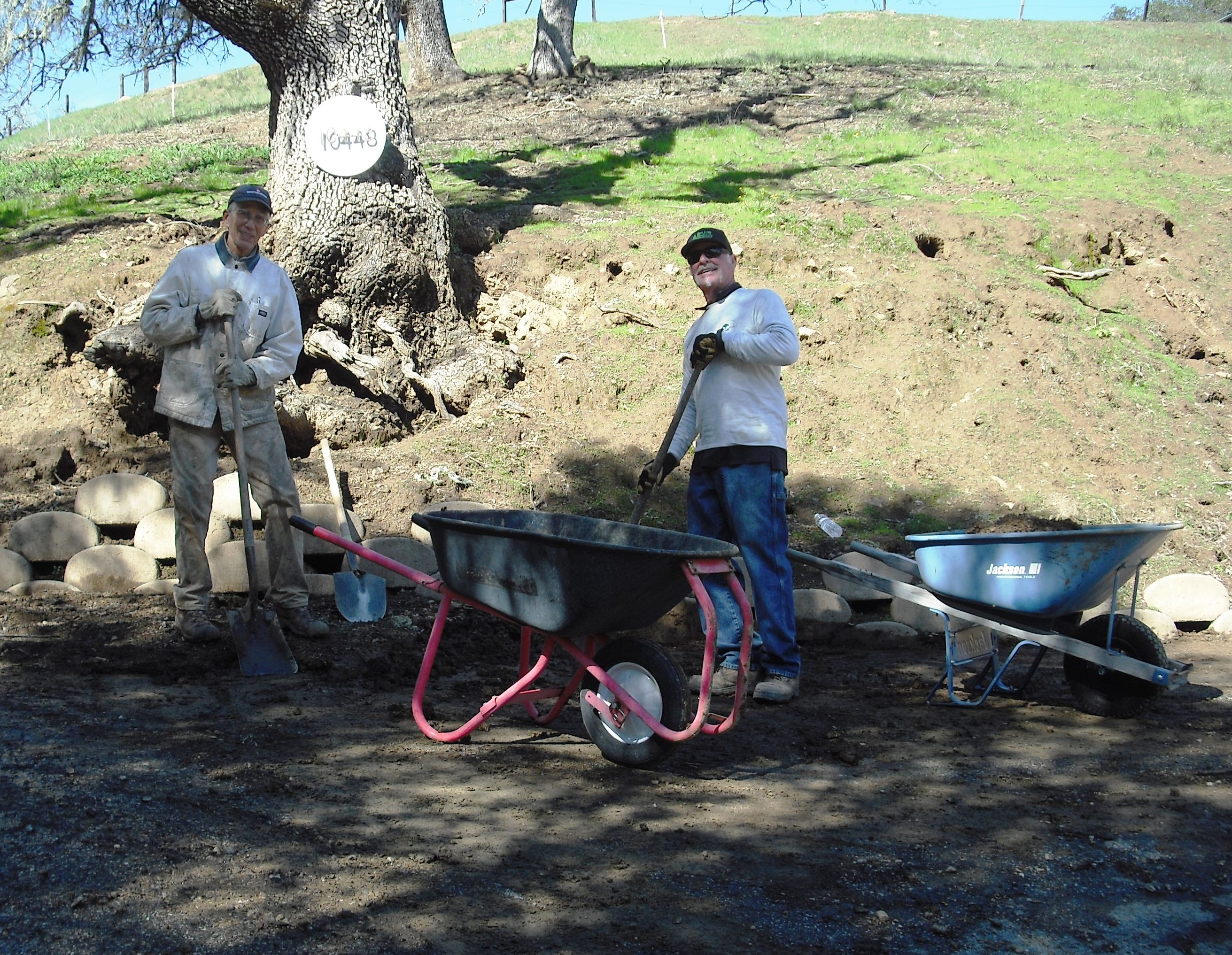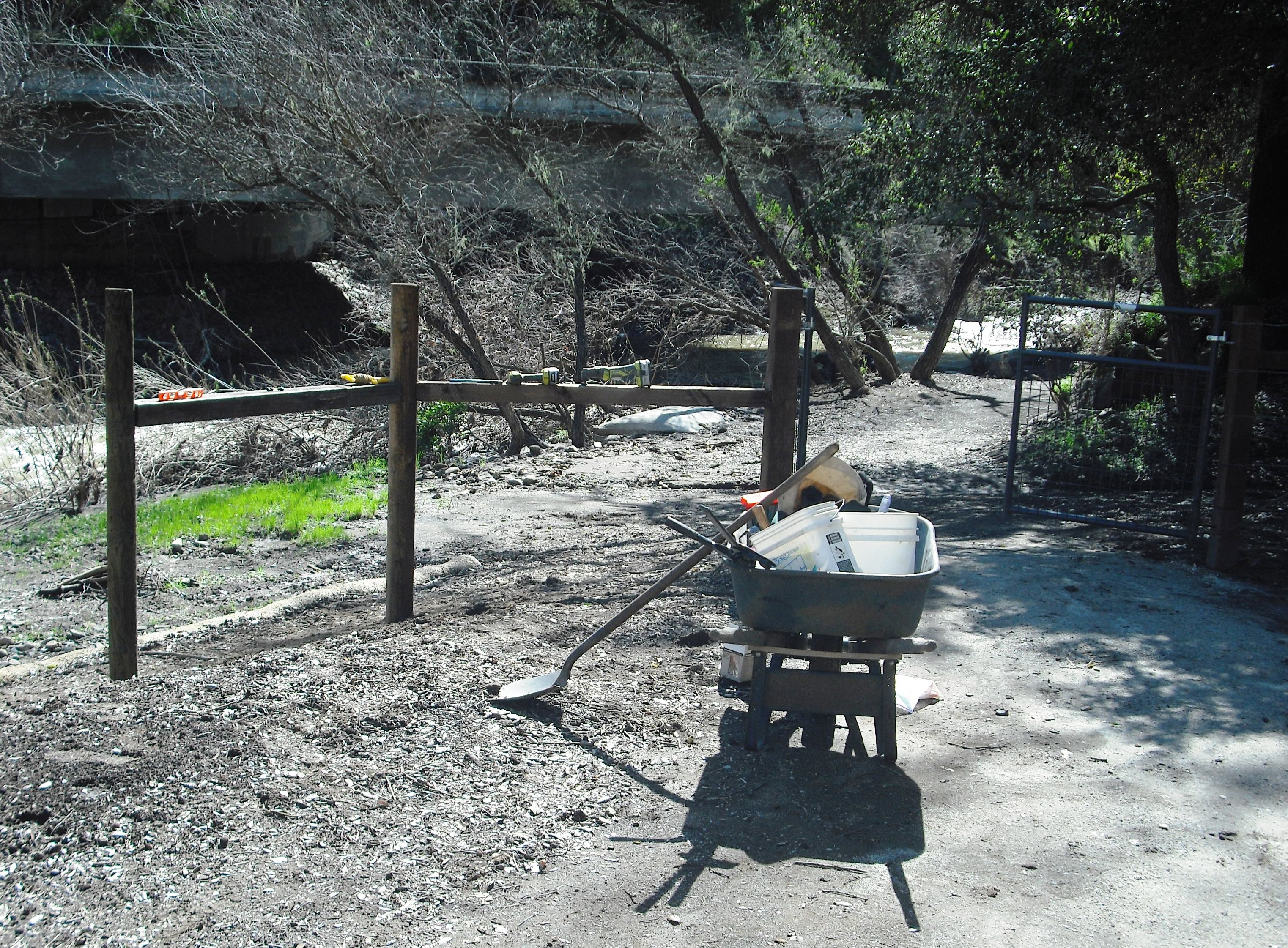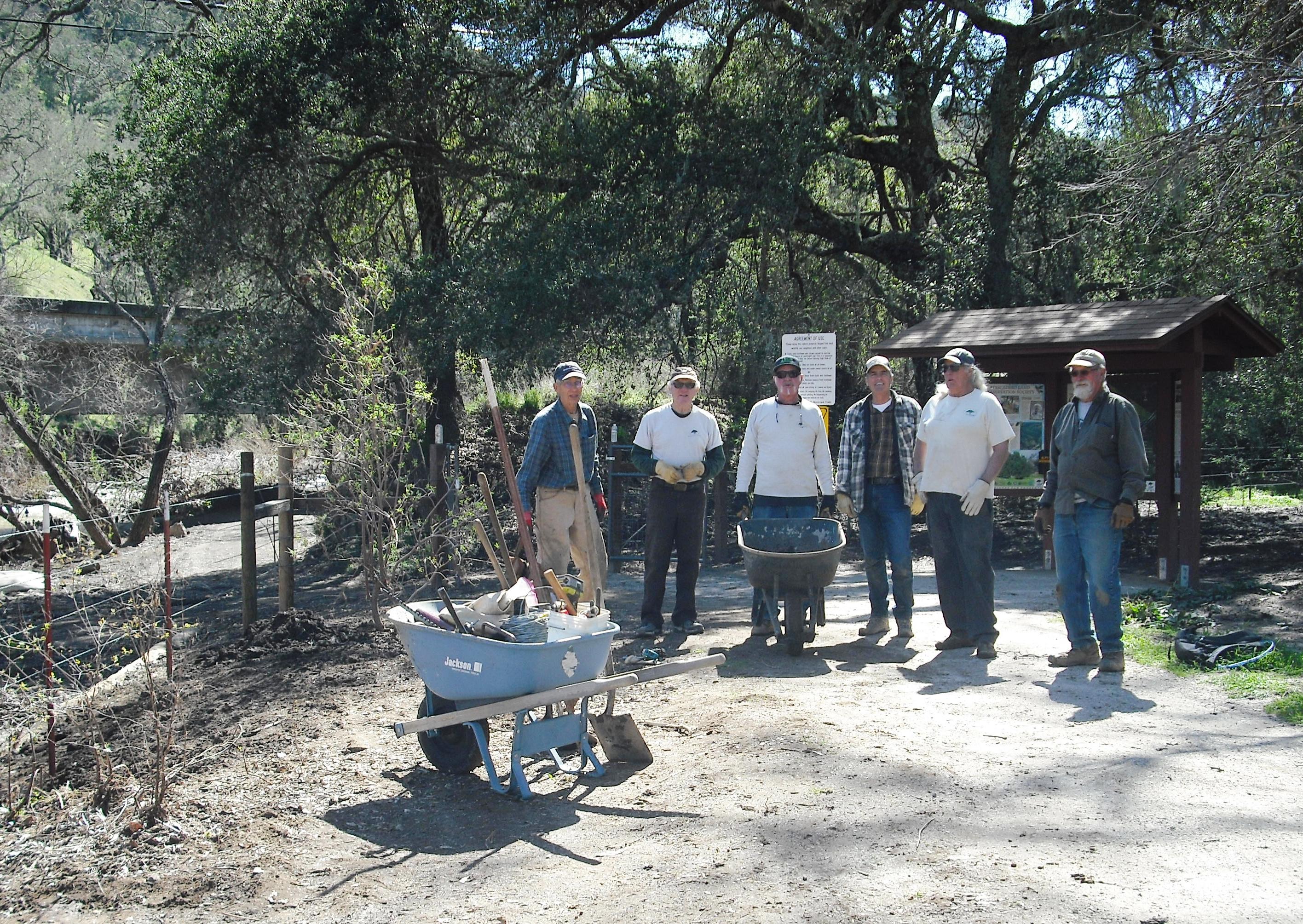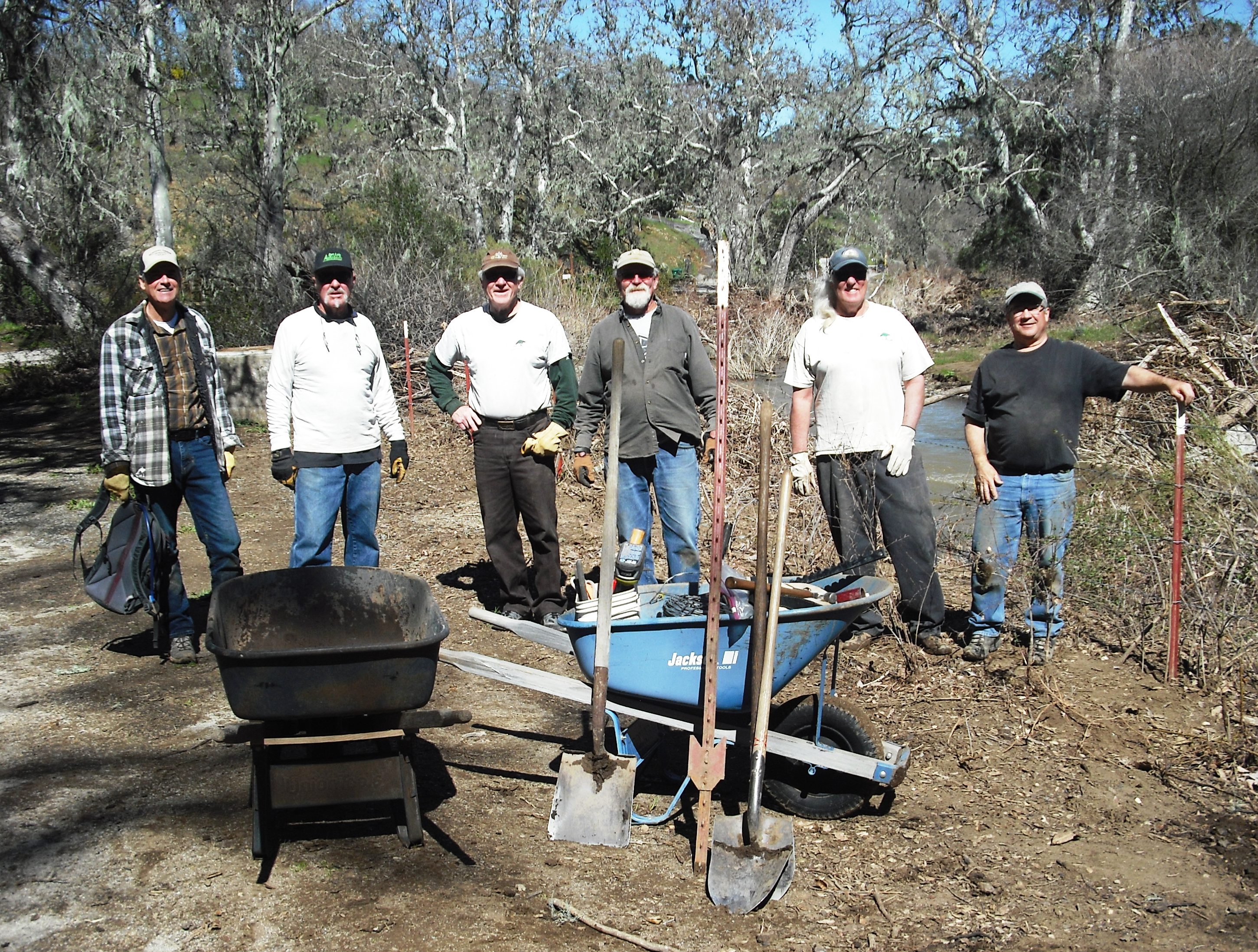 « Back to News