ALPS at Tent City with Caladero exhibit
October 5, 2019
For the 13th year ALPS helped celebrate our city founding by participating in the Colony Days Tent City reenactment of Atascadero's founding days. ALPS presents the history of the Caladero Products Company that operated a large fruit and vegetable processing and dehydrating plant from 1918 into the mid 1920's. The tent displays articles, labels and pictures of the processing plant along with the famous 1914 "planting map" for the colony. For more history on the Caladero processing plant, go to the Atascadero Historical Society colony home or website.
We provide fresh made apple cider for our tent guests. Every year it is a favorite stop for kids and parents as they help grind the apples and then press out the juice! Everyone enjoys tasting the fresh squeezed juice!!
Thanks to Carolyn's Farm U-Pick Apples for supporting our exhibit.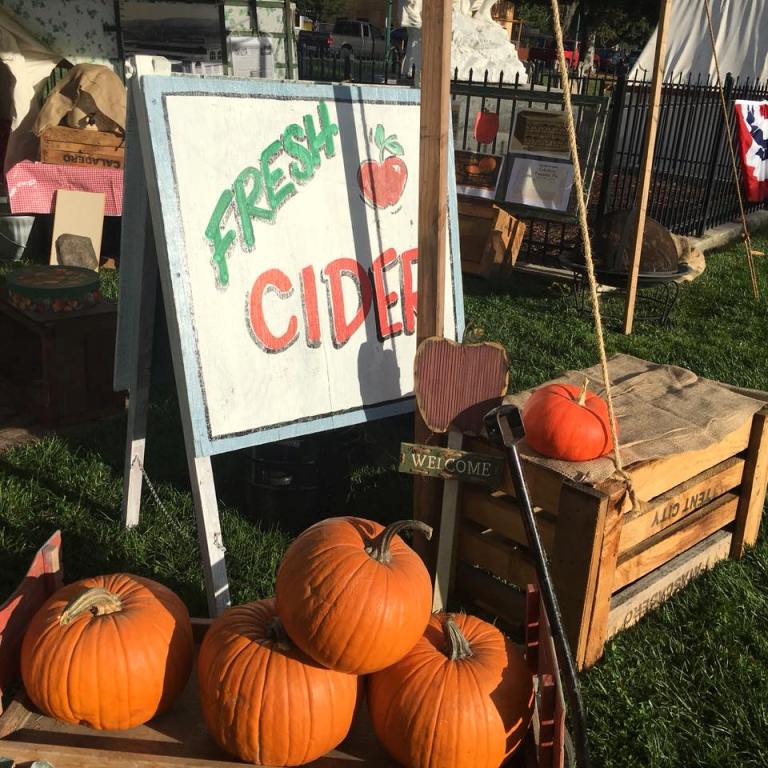 « Back to News