Workday at Adobe Springs
February 23, 2019
It was a little cold and a little wet at the start, but the day ended up beautiful!
A dozen volunteers helped get a lot done:
weeded around the caged native plants, fluffed the mulch and repaired browse protection
cut up the fallen oak tree branch above the spring and laid out the brush along the fence for later pickup
trimmed the trees and bushes along Traffic Way and on the south side
. . . and ate cookies and scones and drank lemonade!
Thanks again to our great volunteers, your help is greatly appreciated!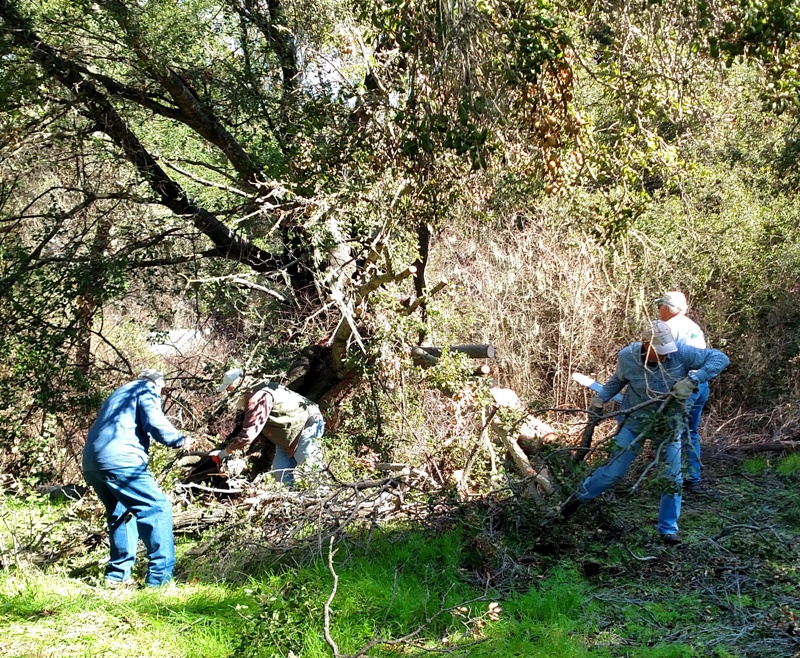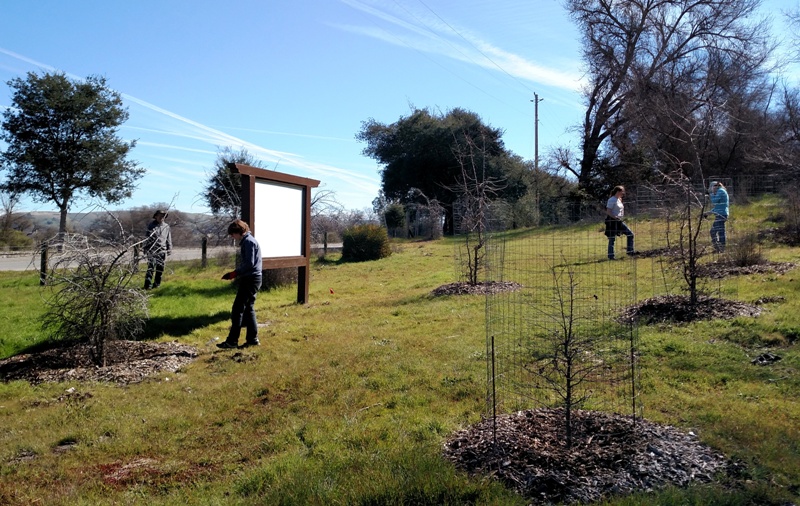 « Back to News