Workday - Adobe Springs
July 7, 2018
Thanks to the 10 volunteers that braved the warm weather to help with the workday!
Together we got a lot done:
- Pulled and bagged Star Thistle, Blessed Thistle and other invasive weeds!
- Stretched wires and replaced missing staples on the boundary fence.
- Picked up trash along Traffic Way.
- Caged a mystery plant that looks to be a Ash-leaf Maple.
- Cleaned and painted the structure to the Adobe Springs sign along Traffic Way.
At the end of the workday we enjoyed visiting and eating some ice cold watermelong and other snacks!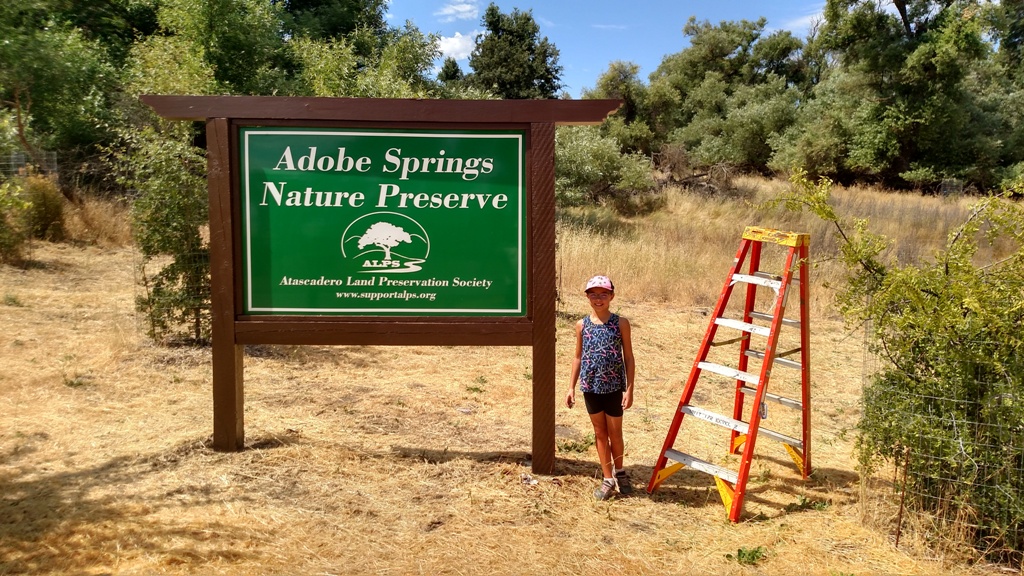 « Back to News