Trail Crew - large oak tree falls at Three Bridges
August 2, 2023
Unfortunately we lost an old beautiful coastal live oak tree at Three Bridges Oak Preserve. Three large trunks of the tree fell across the trail just passed the creek crossing in the meadow area.
Volunteers answered the call to come out and help cut up the tree and remove it from the trail path. We used the larger logs as a border along the edge of the trail. The smaller branches were hauled off or used to cover up bare spots along the Caltrans pathway.
A big Thank You to the volunteers that came out on short notice to help!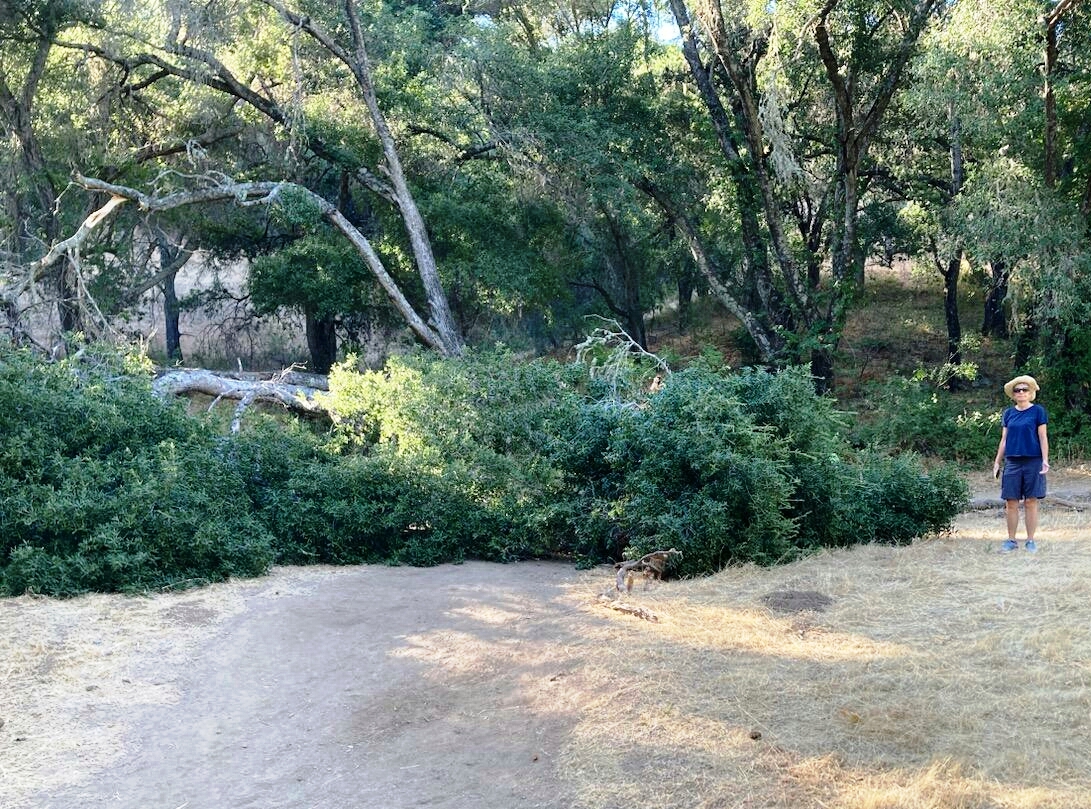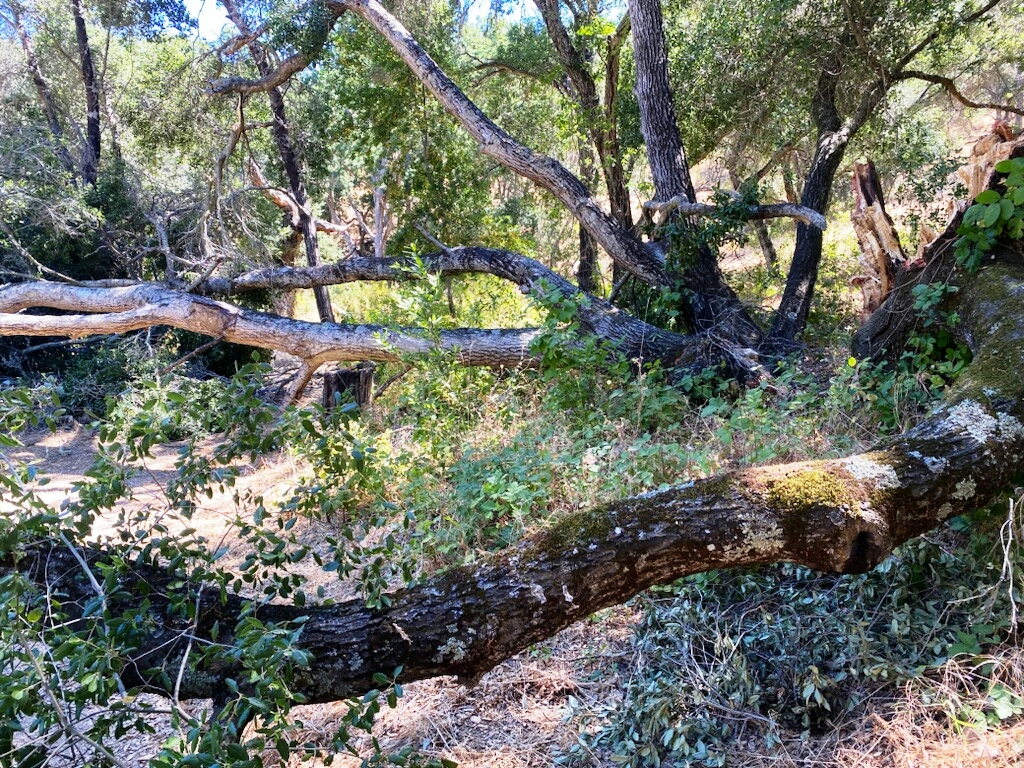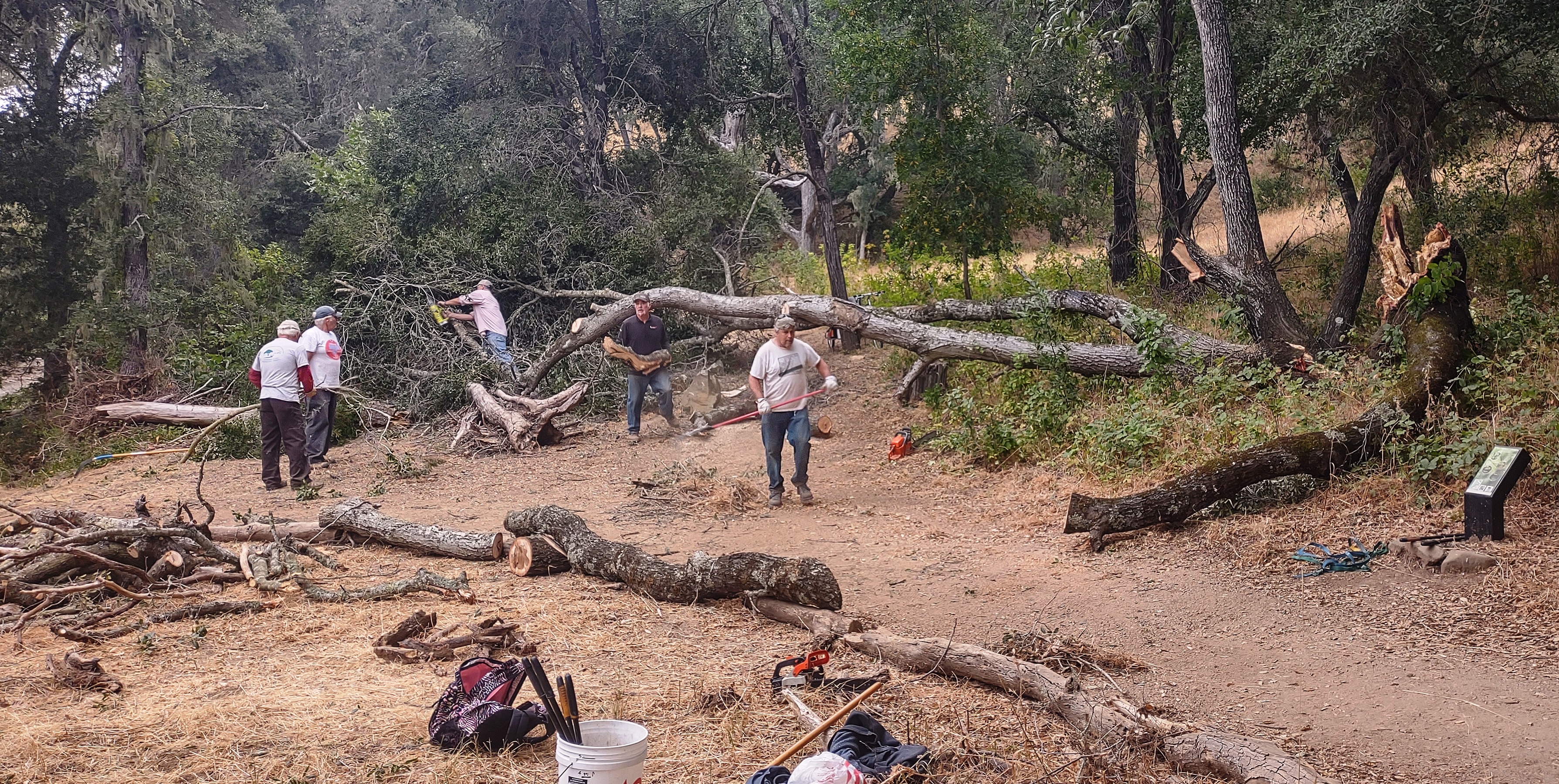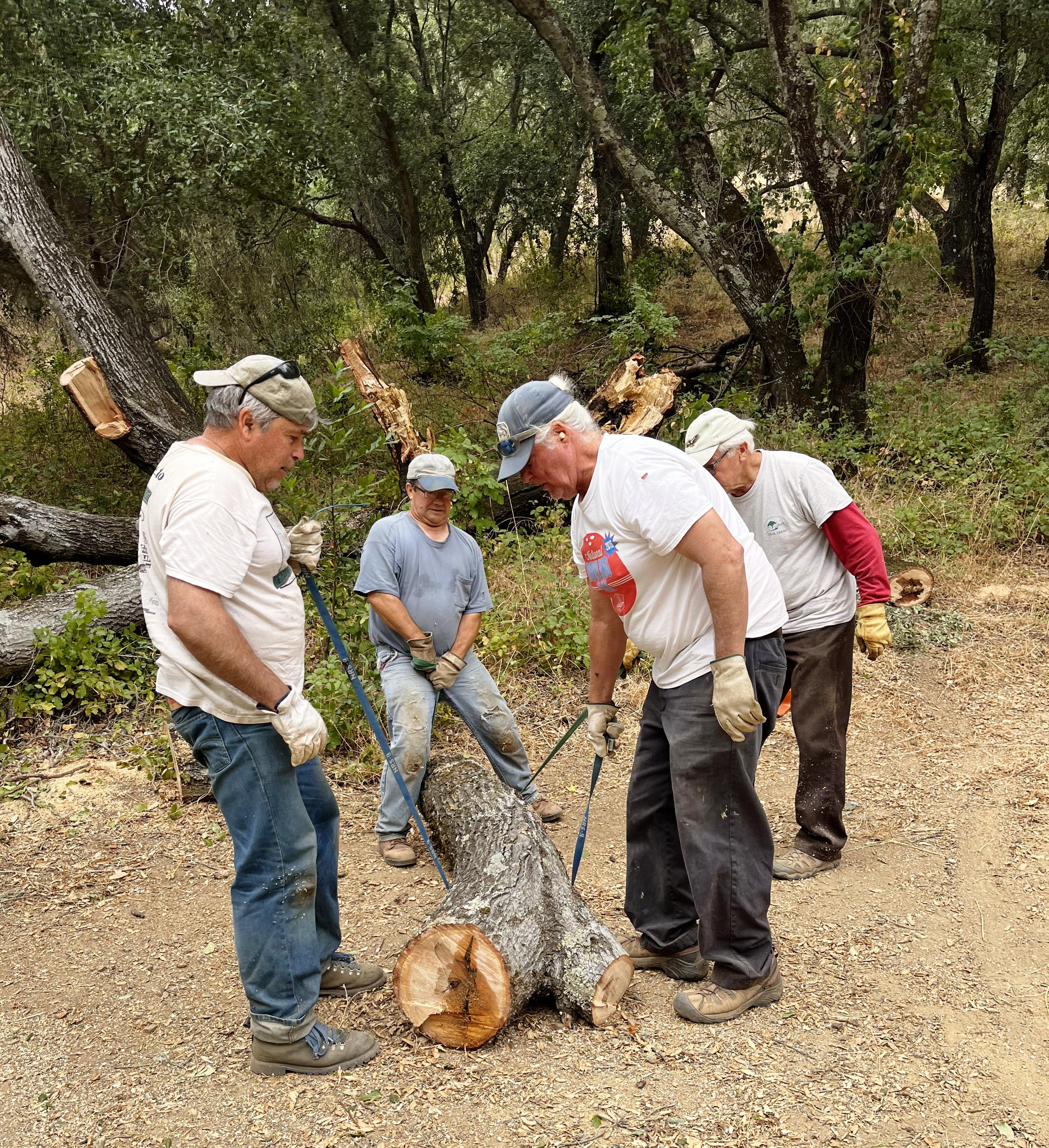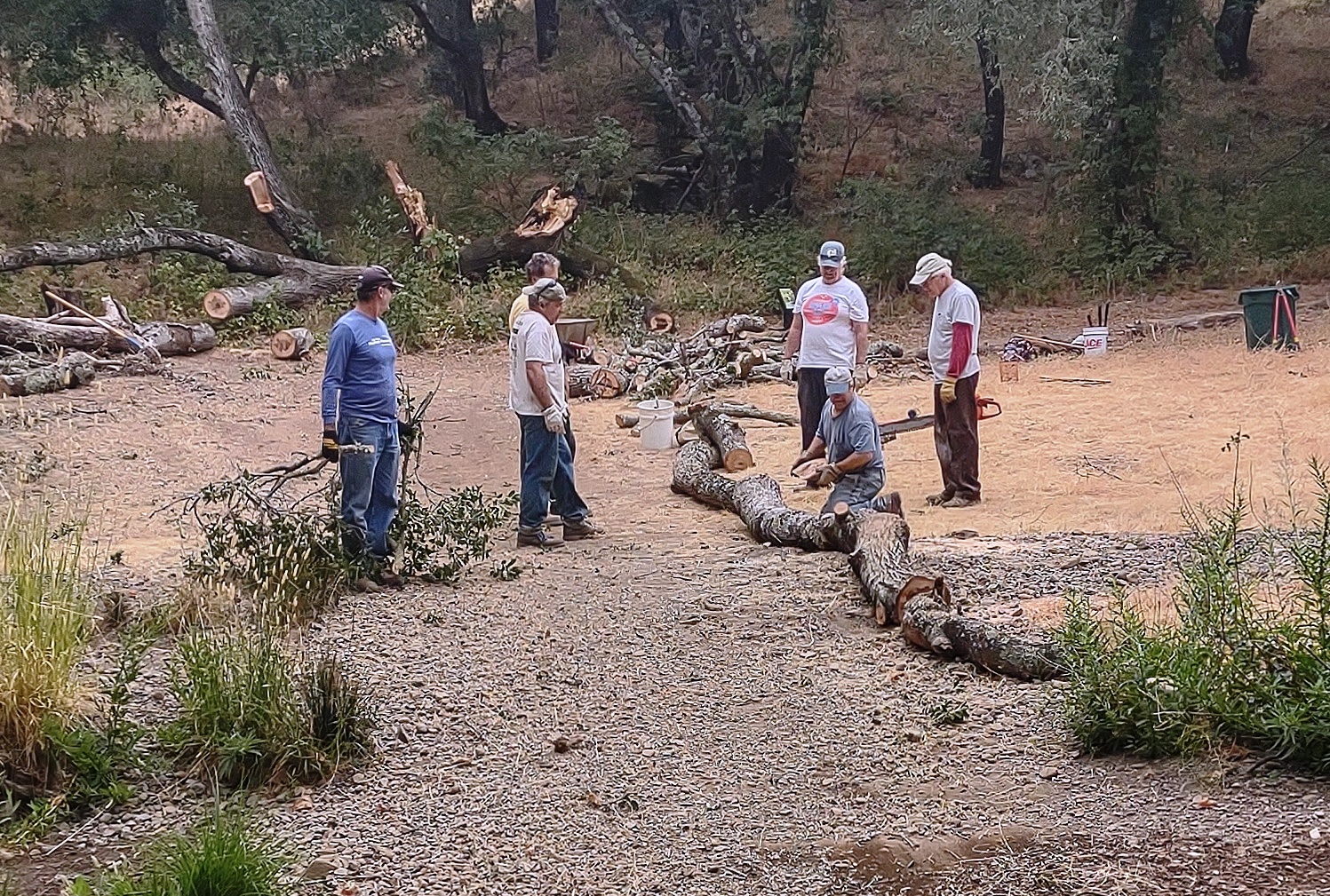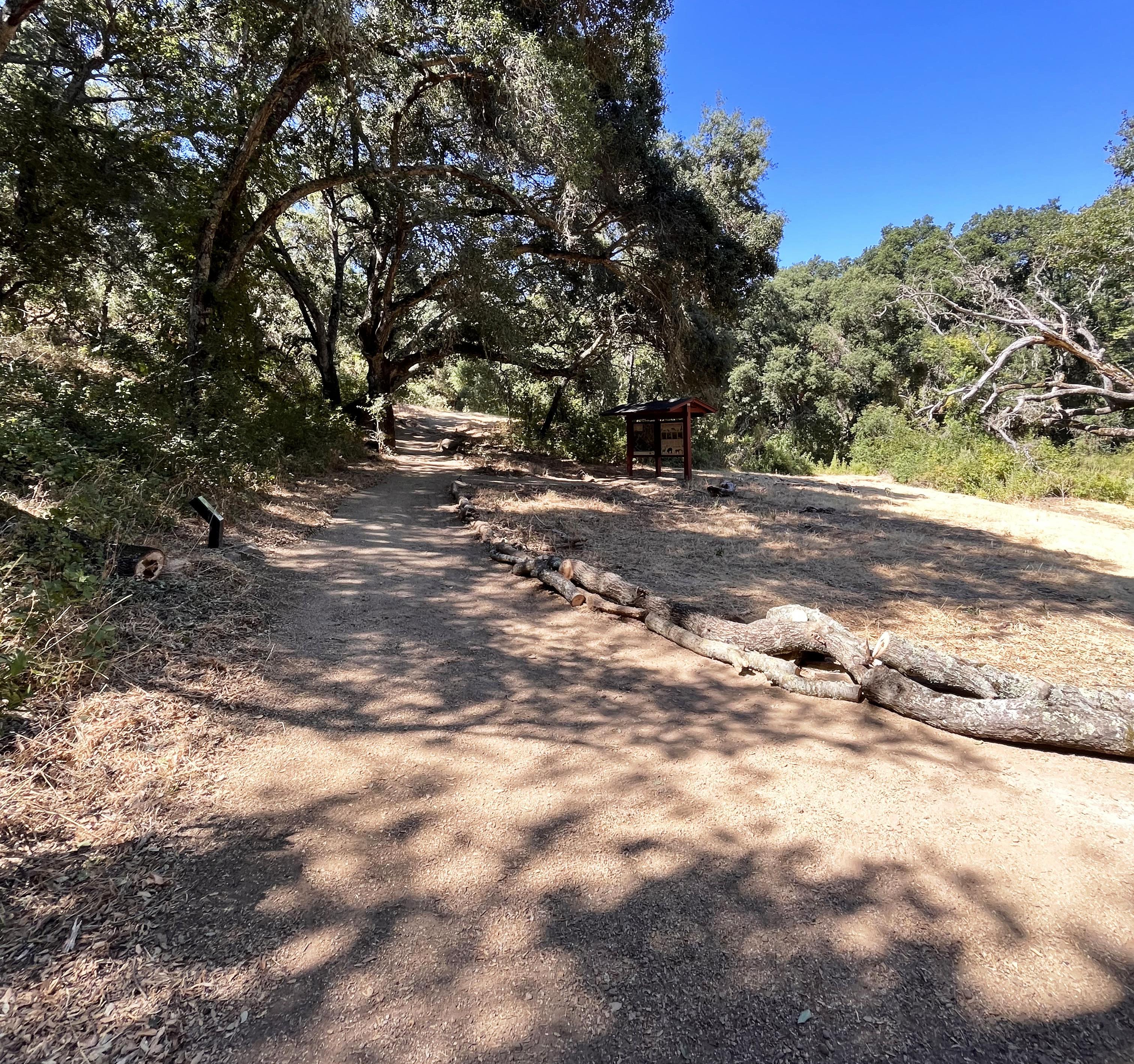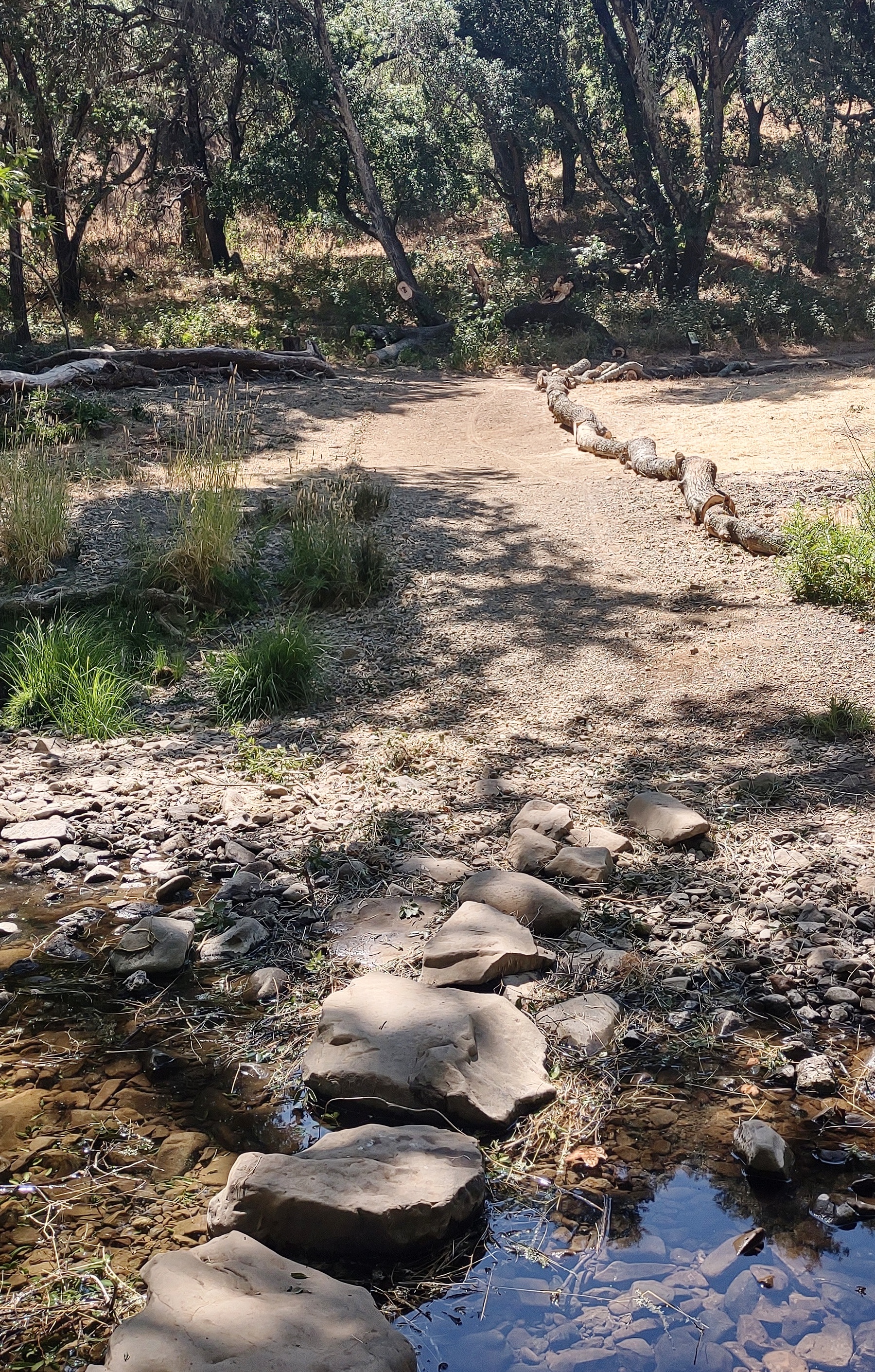 « Back to News