Tent City - Colony Days
October 21, 2017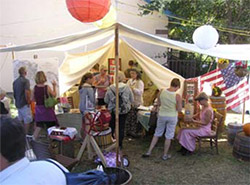 ALPS will again participate in Atascadero's annual Colony Days celebration with its historic Tent City exhibit. Tent City attempts to replicate the early days of Atascadero living where prospective home owners lived in tents awaiting the completion of their home. ALPS' tent is very popular with visitors thanks mainly to the efforts of ALPS director Deborah Stafford. In 2014, ALPS received the award for the most authentic representation of Atascadero's early days.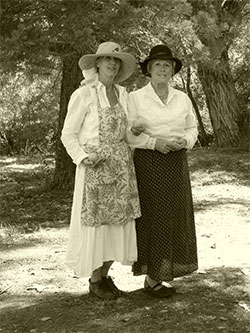 Our tent's exhibits are centered around the Caladero Processing Plant that existed in Atascadero in the late '10's and early '20's. The plant specilized in dehydration of fruits and vegetables grown in the local area. The tent also includes maps of optimal planting plots categorized by commodity, soil type, water availability, and solar exposure. These maps were given to prospective purchasers of residential lots by Atascadero colony developer E.G. Lewis.
On Saturday, October 21, the preparation of fresh apple juice utilizing historic 1916 era techniques will be demonstrated. Apples will be pared, quartered, crushed and then pressed through an old cider press. Children and adults can sample crisp apple juice. Attendees will also find items of historical interest among our tent's old photos and artifacts.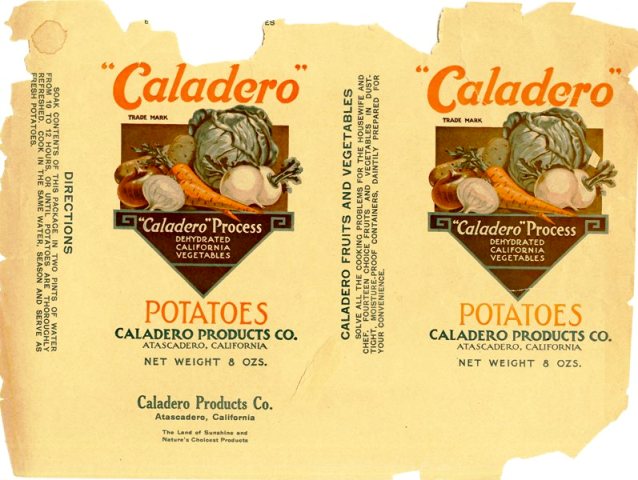 « Back to Events